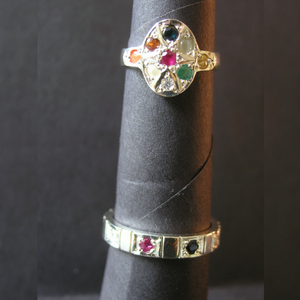 The Real John R Fyfe
9 Gem Ring
A  Nine Gem Ring is also recommended for overall balance and protection throughout life.
These 9 gems are related to the nine planets that are seen in the astrological chart as well as in the hand.
The Nine Gem combination can be worn as a ring or as a pendant.
The gemstones are selected and made by my Vedic Jeweller who will make the setting for the pendant or the sizing for the ring.
The Nine Gemstone Ring is set in 925 Silver.
---
More from this collection