In December we have planets leaving their retrograde which is always a good sign for flow and forward movement to take place. What does it mean when a planet is in retrograde? At certain times, planets veer off their circular orbit and go into an egg-shaped orbit.  When they do this, the planets astrologically regress from their forward degree point. Since retrograde motion is so radically different than the norm, it's not a surprise that many people often experience it as disruptive. During their respective retrogrades, Venus, Mercury and Mars all come closer to Earth than they are to the...
---
The planetary energies for October didn't have the great clap of thunder or the hard rain that many of us thought was going to fall. Or did it? The Hurricane from hell attacked Florida. The energy war is now occurring with The fear of having no heat for the winter is on for most of Europe. Diesel in the US is apparently running out and with that transportation could stop. And The Transgender war is heating up which seems to have taken up more time than the war in Ukraine. Perhaps, the most frightening thing of all is the selection...
---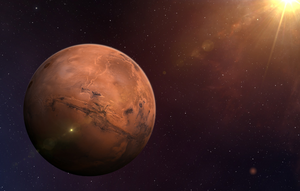 As October arrives, we finally get to see the end of a very intense Mercury retrograde. PHEW! However, it will probably take another week for these mixed-up busy energies to unravel, but still, you might notice a change after this October 2nd weekend and start to wipe the sweat off your forehead! Communication will become clearer and more direct. But don't relax too much my friends, because a long Mars retrograde is just around the corner and will come on October the 31st. This is going to be a big one and not the best for our 3D world! Before a planet...
---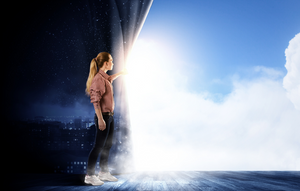 With so many planets in retrograde (but not Mercury!) this month, and with Saturn getting closer to its square with Uranus, we need to get prepared for a time of much more intensity. What else is new, right? This time, perhaps, we are going to be pushed hard enough which will make society wake up to another reality, one that has more truth! Because it seems like in this world full of lies, we have begun to lose our way and if we don't wake up, the Saturn/Uranus/Rahu transit will surely do that and it won't be so gentle.  The Moody...
---
It will be interesting to see how many of us get to enjoy the month of July due to a most auspicious positioning of the planets.  Interesting because most everyone has become so busy, they no longer have time to smell the roses and play! We are having five planets in their own signs during the month of July. Saturn is in Aquarius, Jupiter in Pisces, Mars in Aries, Venus in Taurus, Mercury in Gemini, with the Moon becoming the 6th planet when it enters its own sign of Cancer for the first two days of July. Because The Moon changes...